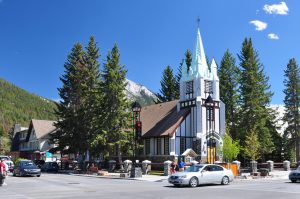 We are glad you are visiting us today.
Our Sunday Service starts at 10:30 am and the doors open at —. We celebrate the Lord's Supper the first Sunday of the month. You are invited to join us for worship.
St. Paul is seeking a new minister. When you visit us, you will meet either Pastor Jim Atkinson or Rev. Grant Gunnink who share God's Word with us on Sunday mornings.
We are located at 289 Banff Ave—on the corner of Wolf St. and Banff Ave.
We would love to hear from you.
You may contact us using the form below or you may call us at 403-762-3279