The Presbyterian Church of Bow Valley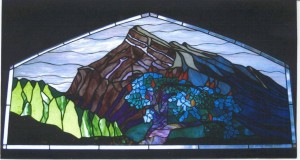 St. Paul's is a congregation of The Presbyterian Church in Canada. Since most of our members lives as far west as Lake Louise and as far east as Cochrane, we like to think of ourselves as The Presbyterian Church of Bow Valley.
St. Paul's church was established in 1887 with those of Scottish descent working the railways wanting a Presbyterian church to worship in during the summers. When the town of Banff opened its doors to the public for year round recreation, so did St. Paul's.
St. Paul's Mission
Our Mission is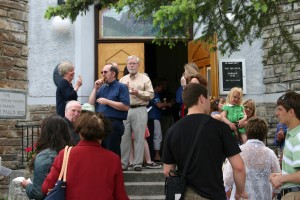 To glorify and enjoy God in all we say, do, and think
To love God with all that we are and love our neighbours as ourselves
To Go in the world to make faithful followers of Jesus Christ
Leadership at St. Paul's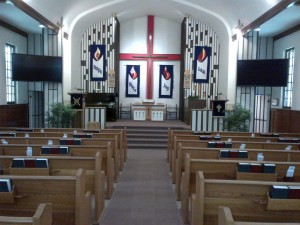 St. Paul's is searching for our new minister. We are fortunate for the leadership of Rev. Grant Gunnink who is our interim moderator. Grant helps us with the search for a new minister, provides pastoral care, and finds clergy to share God's Word of grace and peace with us on Sunday morning.
Pastor Jim Atkinson leads worship often on a Sunday.
Community Involvement
We work in partnership with other local churches and agencies (Banff Ministerial Association, Banff and Bow Valley Food Banks, Homeless to Housing Initiative), national, and global churches and agencies that share the love Christ with others and reflect the values and character of Christ.